Expert's Guide to Boat Care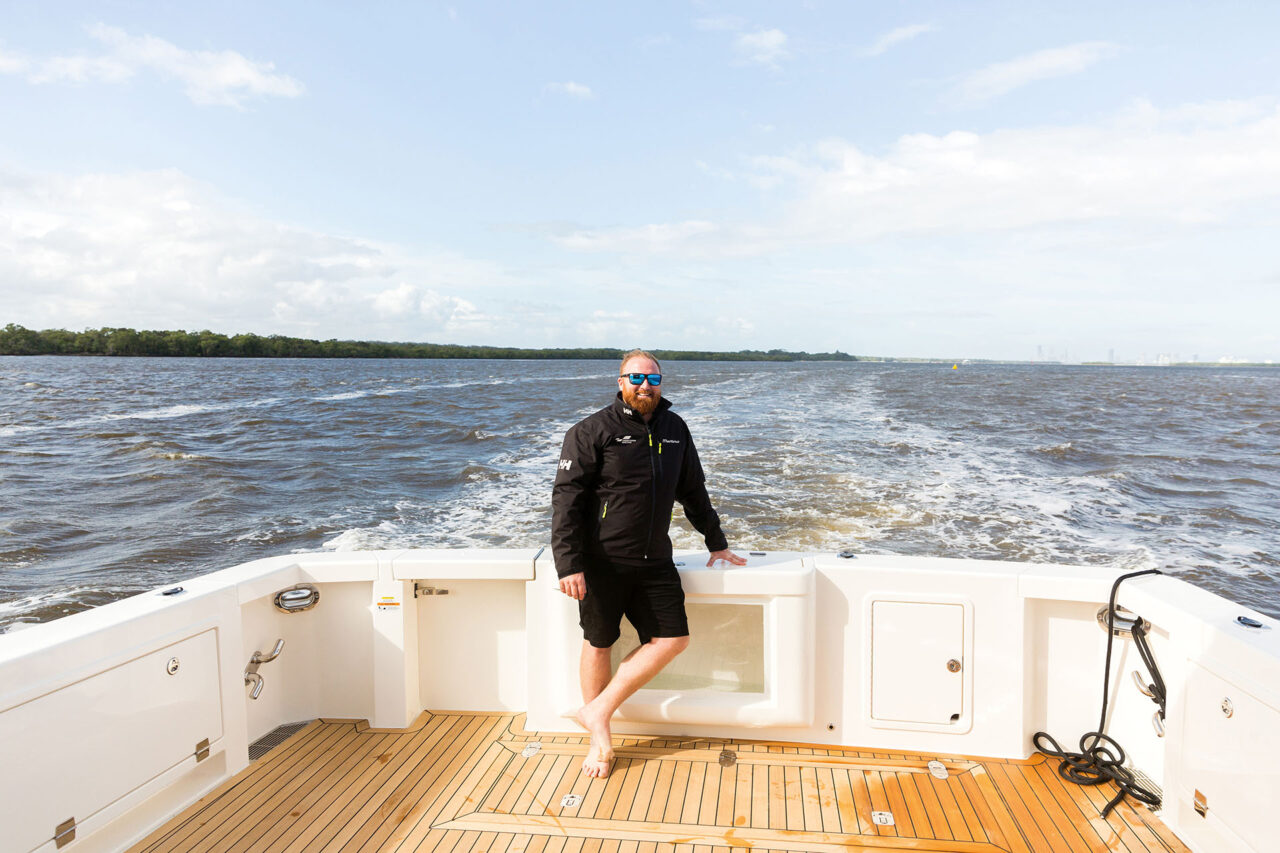 Keeping on top of maintenance is key to ensuring the longevity of our vessel. We asked Maritimo Head Skipper Isaac Marshall to share his expert advice.
Those amazing days out on the water can sometimes be a distant memory when overwhelmed by the thought of the maintenance required onboard boats or yachts of any size. This doesn't need to be the case – even a basic maintenance plan can save future headaches. Buying and owning a luxury yacht is one of the biggest and best investments you will ever make both financially and in terms of lifestyle rewards. Hours of pleasure onboard with family and friends at one with nature and enjoying the unrivalled freedom that only being on the water can provide, is the attraction for boat owners worldwide.
However, to ensure worry-and hassle-free boating and avoiding unnecessary repair and maintenance costs, owners must adhere to a regular cleaning, repair and maintenance regime. All boats have one thing in common and that is the fact that they are subjected to the harsh environmental conditions that the ocean and sun bring. Salt water combined with the sun's UV rays can have a negative effect on the condition of the vessel if not maintained correctly.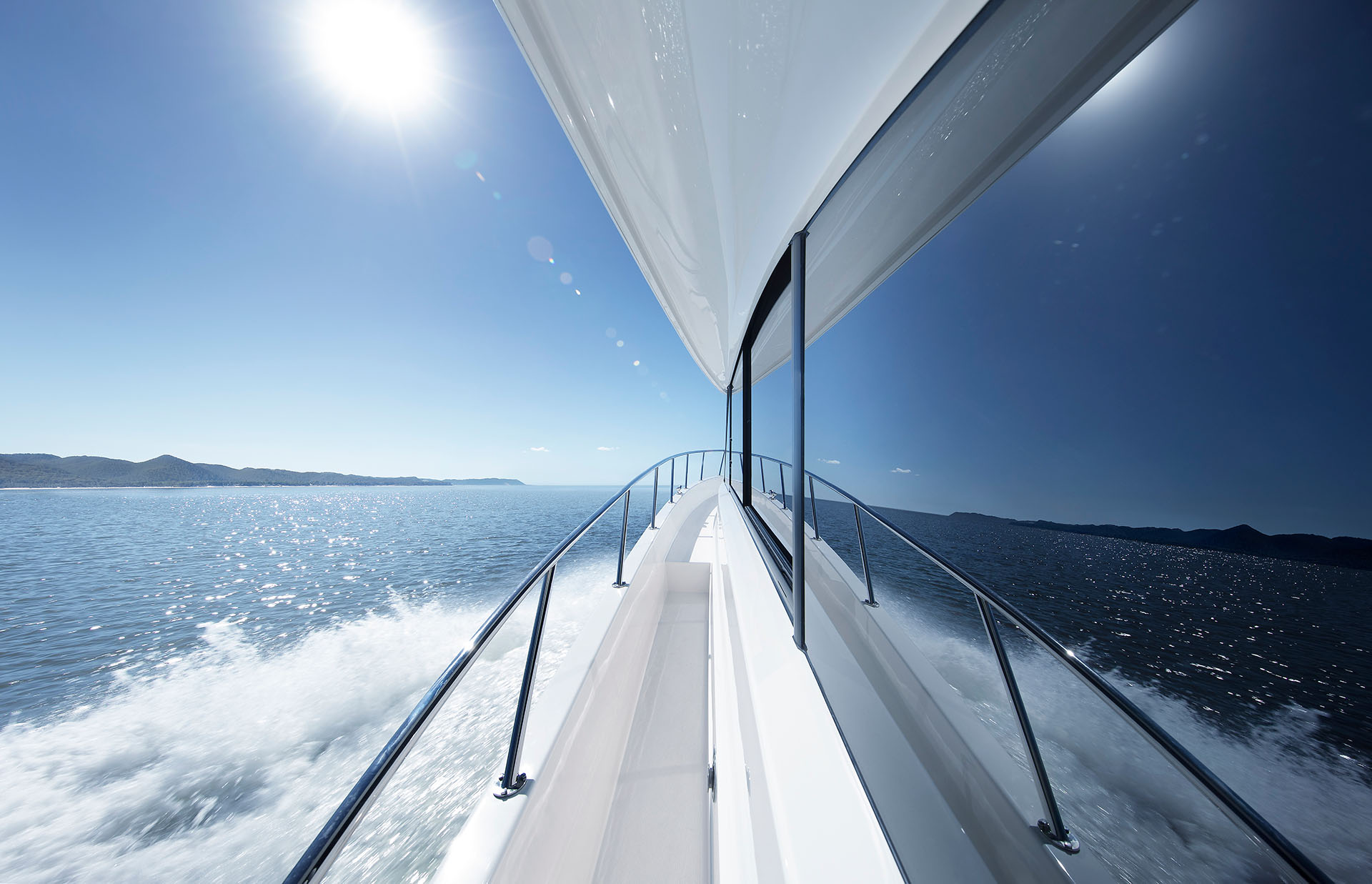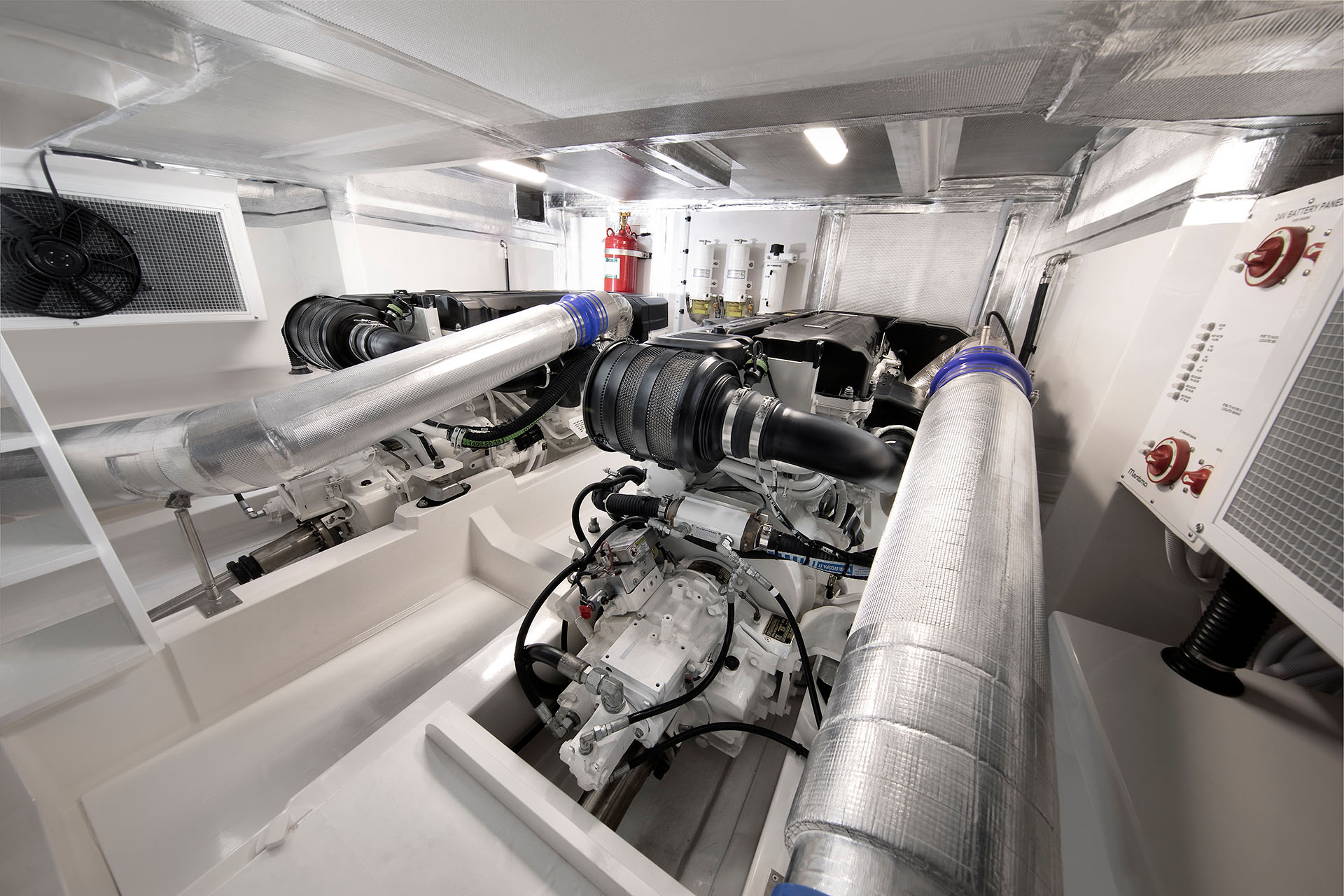 When we talk about maintenance onboard vessels, we tend to only categorise it as routine engine maintenance or machinery maintenance as per manufacturer's recommendations. These recommendations are vital as they keep us in check and require us to follow service intervals for engines, generators and other equipment onboard. However maintenance should extend beyond the engine room or engine cowling to incorporate the whole vessel. Preventative maintenance rather than reactive maintenance is the best approach to owning any type of craft. This all adds value to your asset and makes the whole boating experience more enjoyable. The following are some suggestions to keep on top of your onboard maintenance schedule.
Teak Decks
Teak decks aren't as common as they once were with certain products entering the market over the past decade. For the purists, teak decks are a wonderful addition to a vessel and if maintained correctly will last a very long time. Teak has many benefits such as being water resistant and is full of natural oils. Teak is quite a porous timber, which gives the benefit of being easy to clean with a negative being it is quite absorbent, especially when it comes to oil-based products such as sunscreen. Some people use products such as Semco to seal the teak and this requires reapplication at certain intervals. Others like to leave the teak in a 'raw' unsealed state. Like with all things, there are pros and cons for both methods.
It really comes down to how the boat will be used, stored, the climate the boat is in and personal choice. If applying a sealer, then it is important to follow the reapplication schedule. If leaving the teak raw then it is important to keep on top of the teak maintenance. This can include a light 'swab' with salt water after a days running or once every one to two weeks. When scrubbing the teak, it is important to go across the grain. There are plenty of ecofriendly cleaners on the market for teak as well, and once again, personal choice along with how the boat is being used are the main factors in deciding on a product. My tip would be once you have decided on a method for maintaining your teak, stick with it.
Gelcoat
Gelcoat makes up another large area of most boats/yachts out there today. Some boats are still painted, and some are being wrapped in vinyl. A great thing about gelcoat is that it can be easily repaired when scratched or damaged. 32 NAUTILUS MARINE MAGAZINE Paint applications require resprays that can be quite costly. My tip with gelcoat would be to always retain some of the original gelcoat used by the manufacturer and this will ensure the correct colour match down the track if needed. Gelcoat can change in colour over the years due to sun UV damage and at that point it would be best to have the colour matched by a professional. Following manufacturers' guidelines on cutting and polishing gelcoat is a great base point to start from in maintaining a high-level finish. Once this is done and wax is applied, it then comes down to the intermittent wash downs onboard. If you have the luxury of filtering any wash-down water onboard, then this is a great way to reduce 'hard spots left by unfiltered water and can make cleaning the vessel a lot easier.
Vessel Cleaning
Vessel cleaning is just as important as checking engine fluid levels. We check the oil to ensure the engines are properly lubricated and therefore get longevity out of them. Just like with the mechanical components onboard, we need to ensure the vessel is being maintained and cleaned with the right products at the right intervals to ensure longevity. If you have a cleaning schedule, then you are already ahead of the game.
Even if the vessel is sitting dockside, it is very important to stay on top of the washdowns, cleaning and detailing of the boat. Using the right products is also important. Different cleaning agents work in different ways and therefore what works well in one area or part of the boat may not be suitable for the other – always read the label.
Another good point to make when washing a boat down, is to ensure all drains are clear and free. Often a boat will get washed and all the debris collects in a hatch drain or deck drain. If these drains are not cleaned or cleared, then a build-up can occur and in the worst case, a drain can become blocked. These drains include but are not limited to – engine hatch, any deck hatch, boots, step lockers, engine air vent and anchor lockers.
Things on your schedule should include:
Cleaning of all gelcoat and applying wax at required intervals for maximum UV protection.
Cleaning of covers and ensuring they are stored dry to keep mould away.
Cleaning of engine room (remember a running engine means pulling salty air into engine rooms).
Cleaning and protecting stainless steel. If the vessel is clean, dry and salt free – everything onboard will have a longer life. Having a good range of cleaning products onboard can also be a great way to keep on top of the cleaning/maintenance schedule without it all seeming too daunting.
My tips for must-have cleaning products onboard are:
Always have a good stainless polish onboard. There are many different types as some are more abrasive than others and unless something is quite rusty then its best to use something a little finer for general cleaning.
Cleaning vinegar. This is great when mixed with water to clean glass windows and other areas onboard that are salt stained. The acidity of the vinegar helps remove the salt by breaking it down.
K2R, this product is great for any stains on unsealed teak and works by absorbing the stain.
Eco-friendly boat wash.
Polish/Wax for gelcoat or painted surfaces. Another good tip for staying on top of all work on your vessel is to keep a basic log of all work carried out onboard. This log could run alongside the mechanical maintenance schedule. We don't need to be logging washdowns, however noting certain things during a day out or an extended voyage can help in deciding how to best deal with all the work onboard.
Visit maritimo.com.au
For boating news, features and interviews, subscribe to Nautilus Marine Magazine here.