NM Report
Welcome to the latest edition of The NM Report.
Welcome to
The NM Report
June-August 2023
Winter is here! The seasons have changed and we also have a range of changes to our coverage to announce. At NM Insurance, we are committed to continuously enhancing our offerings to suit the needs of our mutual customers and provide them with protection and peace of mind.
That's why our dedicated team have been hard at work developing innovative solutions in response to consumer demands. We have detailed some of these product improvements within this edition of The NM Report, and invite you to read through and familiarise yourself with the product changes along with some important compliance updates.
Changes to our wordings
Product Updates
NM Insurance is pleased to announce changes to our wordings. We've made enhancements to our coverage, improved the clarity of our wordings, and simplified the way we deliver our products. Our main focus is to provide you with top-notch cover and exceptional service. One notable improvement we want to highlight in our Nautilus Marine Insurance wording is that water skier's liability is now automatically included as a standard feature.
Product updates apply to Nautilus Marine Insurance Personal Watercraft, Nautilus Marine Insurance Premium Pleasure Craft, National Motorcycle Insurance, Australian Caravan Insurance and our branded products.
.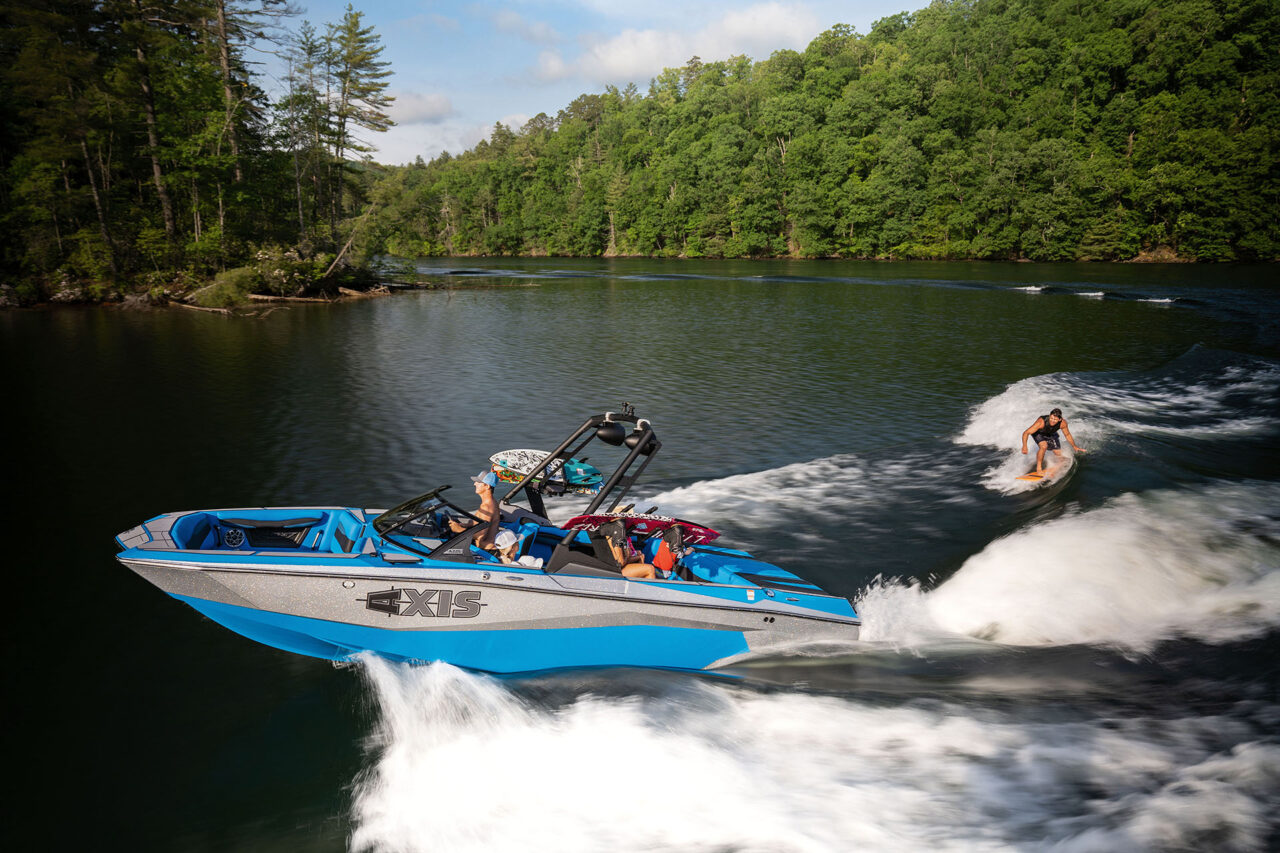 Highlights
Premium Pleasure Craft
Water skier's liability as standard
Change in water sports equipment cover from $10,000 to $20,000
Change in personal effects cover from $10,000 to $20,000
Inclusion of temporary cover for equipment and accessories to $10,000
Inclusion of marine electronics new for old benefit up to 3 years of age
Inclusion of latent defect wording
No Claims Bonus (NCB) or NCB Discounts no longer apply
For further information on these changes, please refer to the product summaries.
Pleasure Craft and Personal Watercraft product summaries.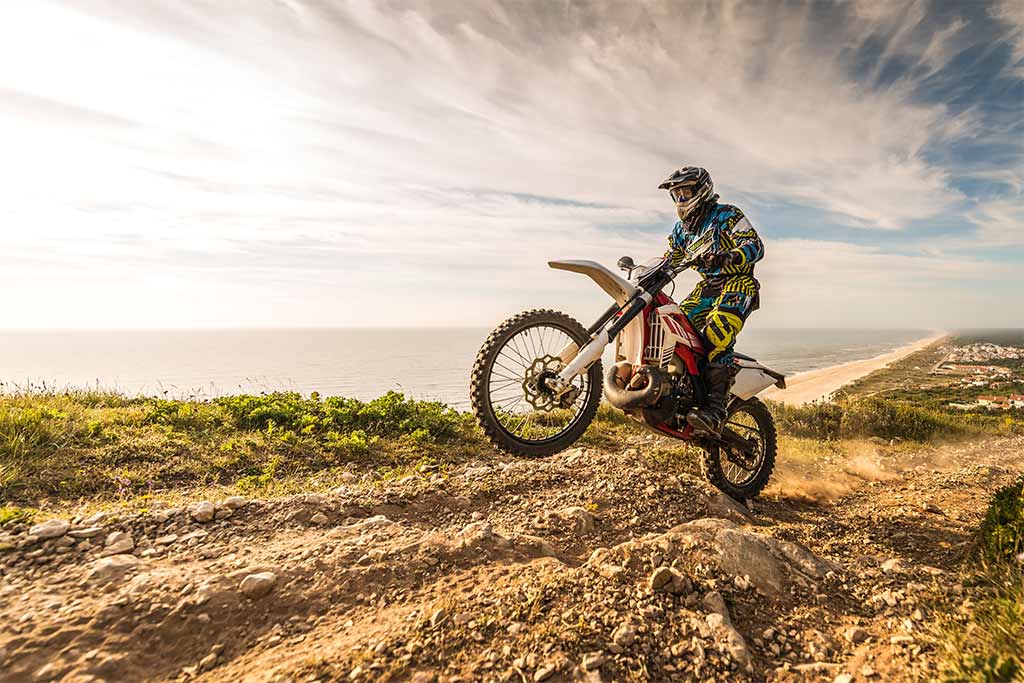 Highlights
Motorcycle
Replacement and Total loss update
Changes to Excess Protection
Organise club events exclusions deleted
No Claims Bonus (NCB) or NCB Discounts no longer apply
5 minutes with
Shane Carnavas – Brisbane Camperland
Each edition of The NM Report we catch up with industry partners to learn more about their businesses. For this edition, Shelly Eshman-Myhill, Dealer Relationship Manager – QLD sat down with Shane Carnavas, Sales/General Manager, Brisbane Camperland.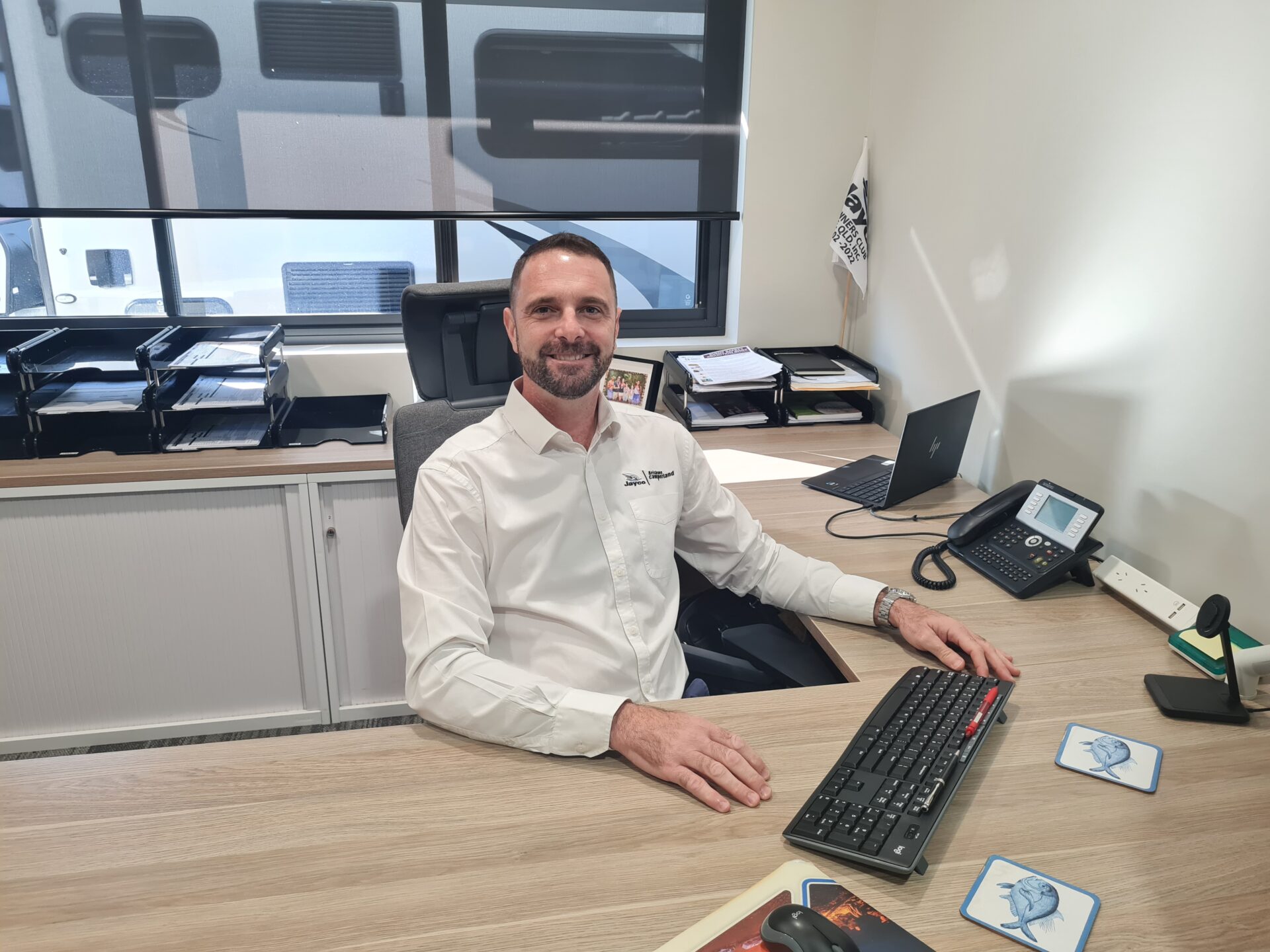 Give us a brief snapshot of Brisbane Camperland.
We're a family run business and have been in operation since 1981. I started working for the company in 1996. We currently employ 62 people across three different sites, two dealerships and one service department.
What's your role at Brisbane Camperland?
I am the Sales/General Manager.
How do you partner with NM Insurance?
We partnered with NM Insurance when Jayco developed their Jayco Platinum Caravan Insurance with NM Insurance. At the time we were aligned with another large industry supplier in the area, but as they say timing is everything. NM Insurance came along at a point when we were considering an alternative supplier and NM Insurance provided us with what we were looking for.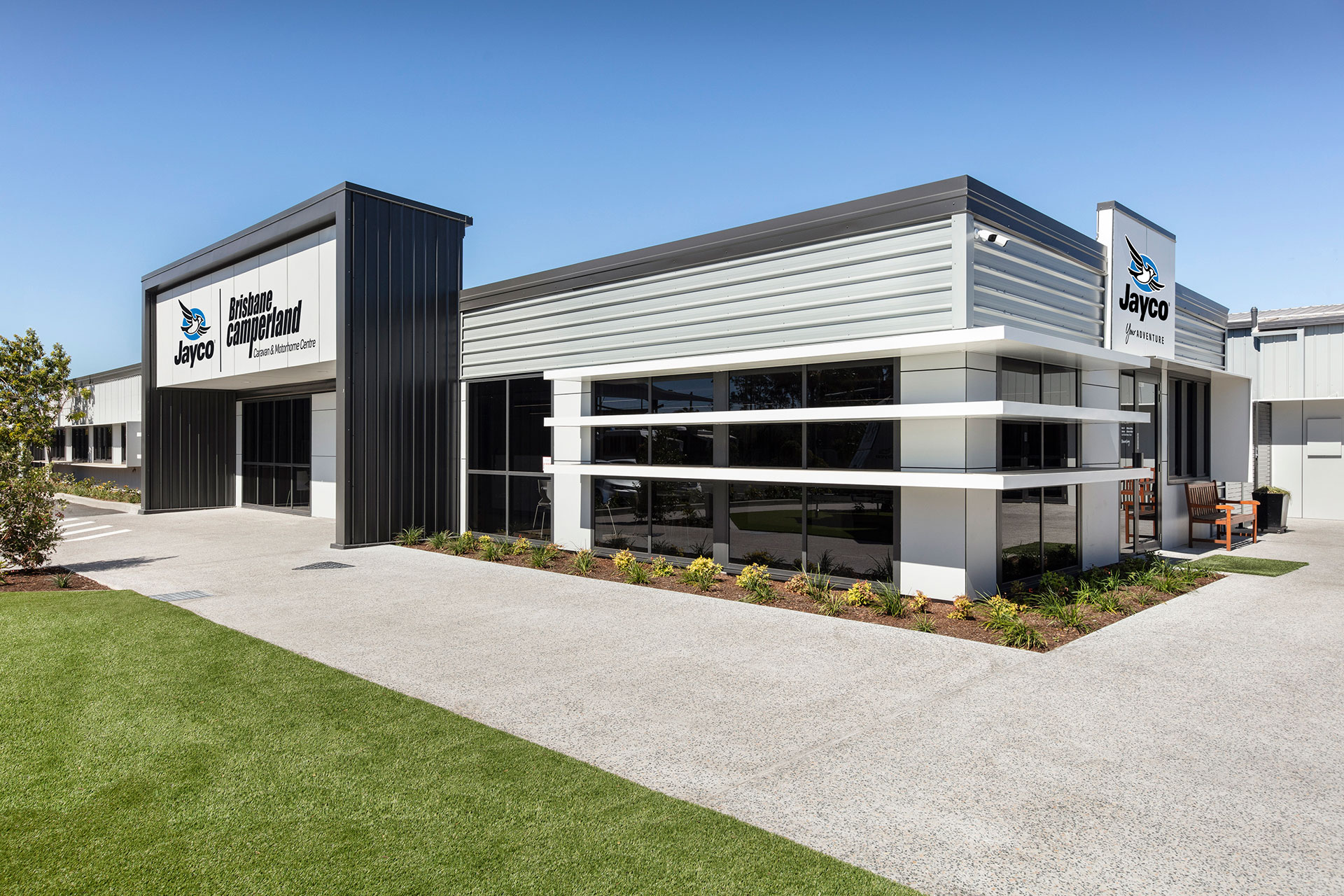 You won the Jayco Dealer of The Year Award earlier this year. What was that like to be acknowledged by the industry in this way?
Very rewarding! We concentrate on building our customer relationships before anything else and trust that our process will then lead to results.  We don't place emphasis on selling, only offering to fill our customer's needs once we get to know them.
In your opinion, what attributes or factors make a caravan dealership successful?
It certainly helps when you have a household name like Jayco to sell, however we have always complimented our products with a fantastic team of people across all departments. Without them, we could not concentrate on our customers who are critical to our success. Outside of people, we simply strive to provide the settings for them to succeed, such as professional presentation of the product and clean, tidy, and welcoming facilities.
What have been the most popular models in your dealership so far this year?
So far this year the most popular selling layout has been the 19.61-2 Caravan. We make this layout as a Starcraft, Journey, Outback, All Terrain, and our Off-Grid Version the GX. Honourable mentions also go to the 19.61-3 which is a family model available in the same ranges. We are also super excited for the MY23 Silverline range to land in the dealership. This product has had a major overhaul and has some exciting new details. I would also have to mention the JPod Range which is proving to be very popular.  Our Motorhome Range has also been growing significantly over the past three to four years, with a lot owed to the little RM.19.
From your point of view, what challenges and opportunities are facing the caravan industry right now?
Challenges in front of us would be the current consumer sentiment with cost-of-living pressures and interest rate increases. Having said that, these pressures are not new, and in some cases provide new opportunities. Opportunities moving forward lie in Off-Grid, Motorised and EV products. I also believe that smaller more minimalistic products like the JPods will also prosper.
How important is it for dealers to have a diligent approach to compliance to ensure you are meeting all your regulatory obligations as an insurance distributor?
Absolutely critical. We pride ourselves on providing our customers with a wonderful purchase experience which includes offering them all the consumer protections afforded to them. From a management point of view, we also do not wish to leave ourselves culpable for any legal issues.
Any other dealership news to share?
We have had a very busy three to four years at Brisbane Camperland, so we don't have anything major scheduled for 2023. We are also excited to be introducing a few new faces to the team across various departments in the business.
Industry Events
The Caravan Industry National Conference 
Hosted by the Caravan Industry Association of Australia, the National Caravan Industry Conference took place in May. Nearly 1000 industry delegates, including Barry Giddens, Head of Claims and Tim Baker, Head of Development – Major Alliance Partners (pictured with CIAA representative Craig Fretwell) attended the three-day event to share insights, ideas, and knowledge.
NM Insurance has a strong relationship with the Caravan Industry Association Australia through the Let's Go Caravan Insurance partnership. We look forward to supporting this event next year as we do many of the caravan shows and events held around the country.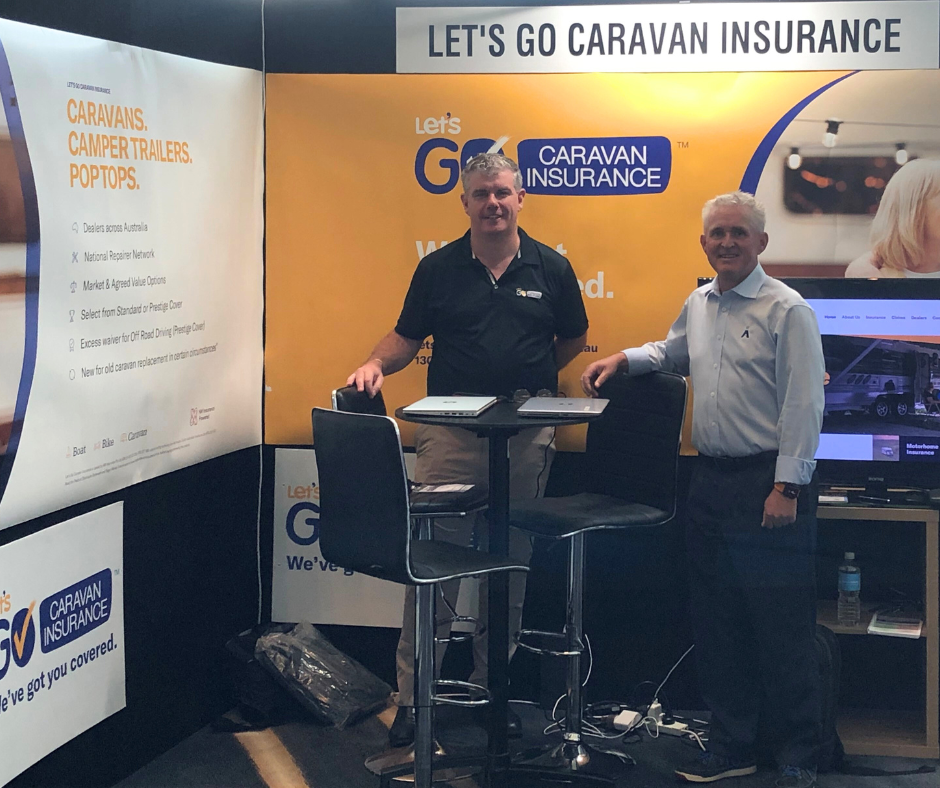 NM Insurance's Tim Baker with Caravan Industry Australia representative Craig Fretwell.
Nautilus Marine Magazine
Promoting your dealership
to our audience
On average, Australians are projected to spend a staggering 16.6 years on their digital devices in their lifetimes. As a magazine publisher and provider of insurance solutions, we view this as an opportunity.
While we acknowledge the unstoppable digital trend, we also recognise that many of our customers relish the experience of reading a compelling article, discovering new boating products and vessels, and learning valuable safety and maintenance tips, which is what Nautilus Marine Magazine is renowned for.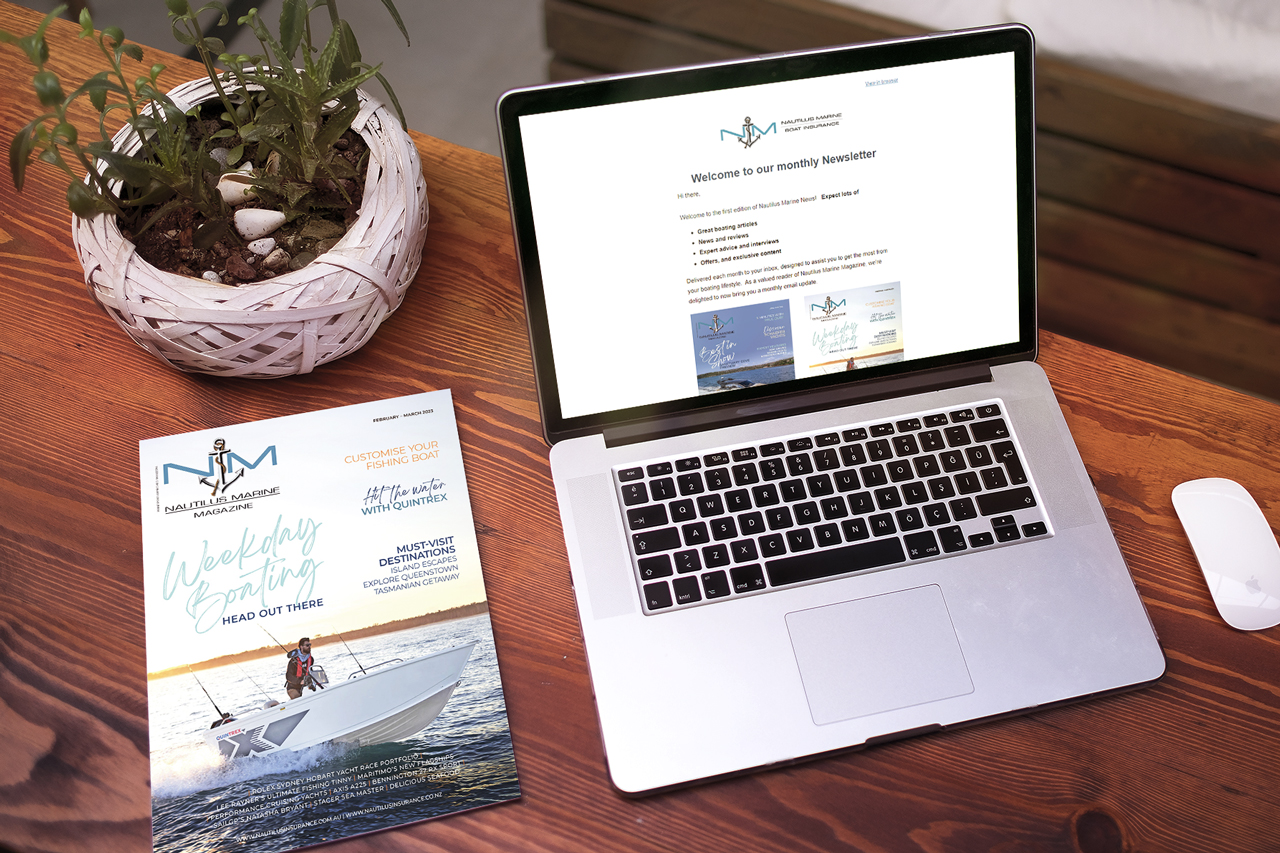 Our premium boating lifestyle magazine has been experiencing growth for a while, and we have recently added a digital marketing channel to offer our advertisers diverse engagement options. With our:
Monthly email newsletters
Display ads, targeting our highly qualified web traffic
Collaborative social media campaigns to a discerning audience
Advertisers can easily connect with our existing insurance customers and generate new online awareness. Our solution is designed to be hassle-free and customisable, ensuring access both online and via the magazine to a highly engaged marine-related audience.
Have a chat with Andrew Mulholland, Commercial Partnerships Manager, about efficient and cost-effective magazine and digital campaigns.
Email andrewm@nautiilusmarineinsurance.com.au or call 0482 854 066.
Compliance Corner
Our new Product Disclosure Statements (PDSs)
We recently published new Product Disclosure Statements (PDSs) for our consumer products. These take effect for all new business and policy renewals effective 30 April 2023. Important changes include the launch of our new Premium Pleasure Craft Insurance product to replace the previous Nautilus Marine and Suzuki Marine Boat Insurance products (logins and access remain the same). To coincide with these changes and improve transparency in our pricing structure, we've also discontinued our No Claim Bonuses and Discounts. Despite this a customer's claims history is still something we consider when deciding whether to offer cover and on what terms.
Changes to the way we provide disclosure documents
We've recently made some changes to the way we provide customers with important documents like our Financial Services Guide (FSG) and Product Disclosure Statements (PDSs). An FSG and PDS must always be provided to a customer before they buy insurance. We now provide our FSG and PDS to customers via a hyperlink to our website, provided they have agreed to receive them this way. Despite this change, customers can opt out of delivery via hyperlink and revert to more traditional methods of delivery at any time.
Our new Distributor Notices Tool
You're used to reading our Consumer Notice and Privacy Collection Notice to customers before you start a new insurance quote. However, to make this process easier we've developed a new Distributor Notices tool that you can print, laminate (if possible) and either read to or give to a customer to read, at the start of the quote process. We think customers will find it easier to understand the content of these notices if they read them for themselves.
New Distributor Sales Procedures
In light of the above, we've made some important changes to our Distributor Sales Procedures. By way of reminder, compliance with our Distributor Sales Procedures is a core requirement of your contractual agreement with us and will enable you to comply with strict financial services laws when discussing and arranging insurance.
Click here to view the changes to our Distributor Sales Procedures.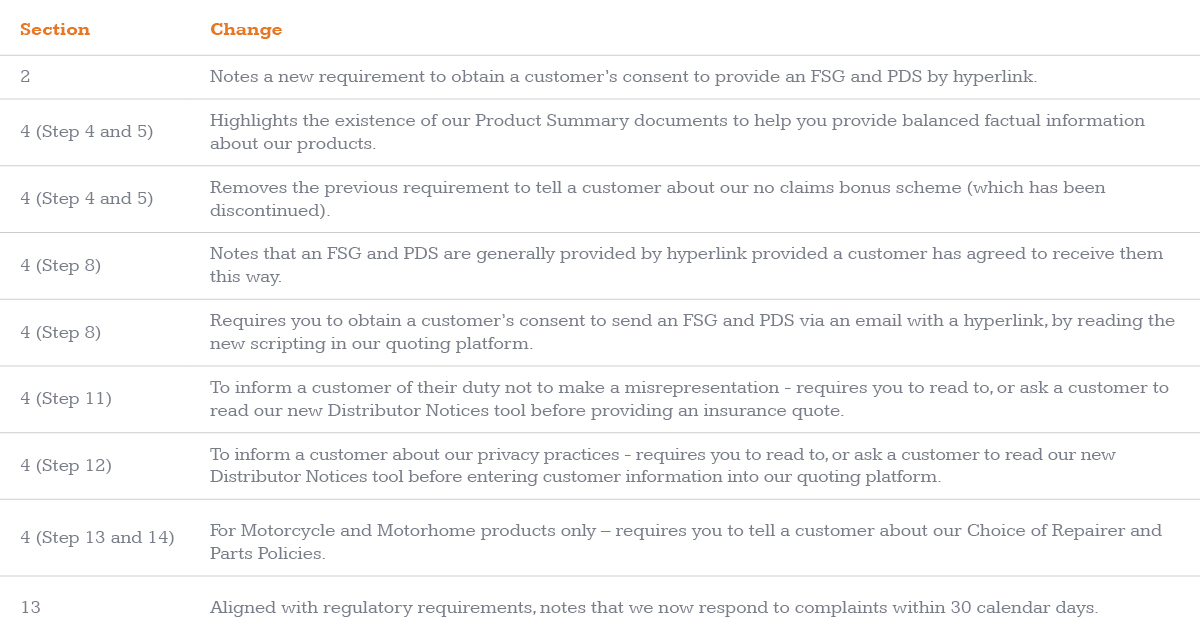 Our Product Summary Tools
Finally, we're excited to announce the launch of our new Product Summary tools for pleasure craft and caravan product lines. These complement our existing Product Summary documents for motorcycle product lines and are intended as a training resource and reference point for product related discussions with a customer. Please familiarise yourself with the Product Summary document for any product lines that you distribute and keep it as a handy aide memoire to ensure you only provide customers with balanced factual information when discussing and arranging insurance.
Contact us
Have a compliance question?
If you have any questions about the above or any other compliance related issues or would like further copies of our Distributor Sales Procedures or Distributor Notice / Product Summary tools, please reach out to your local BDM. They'll be happy to consult with our Legal & Compliance Team and provide assistance or guidance where required.
Securing the journey together.