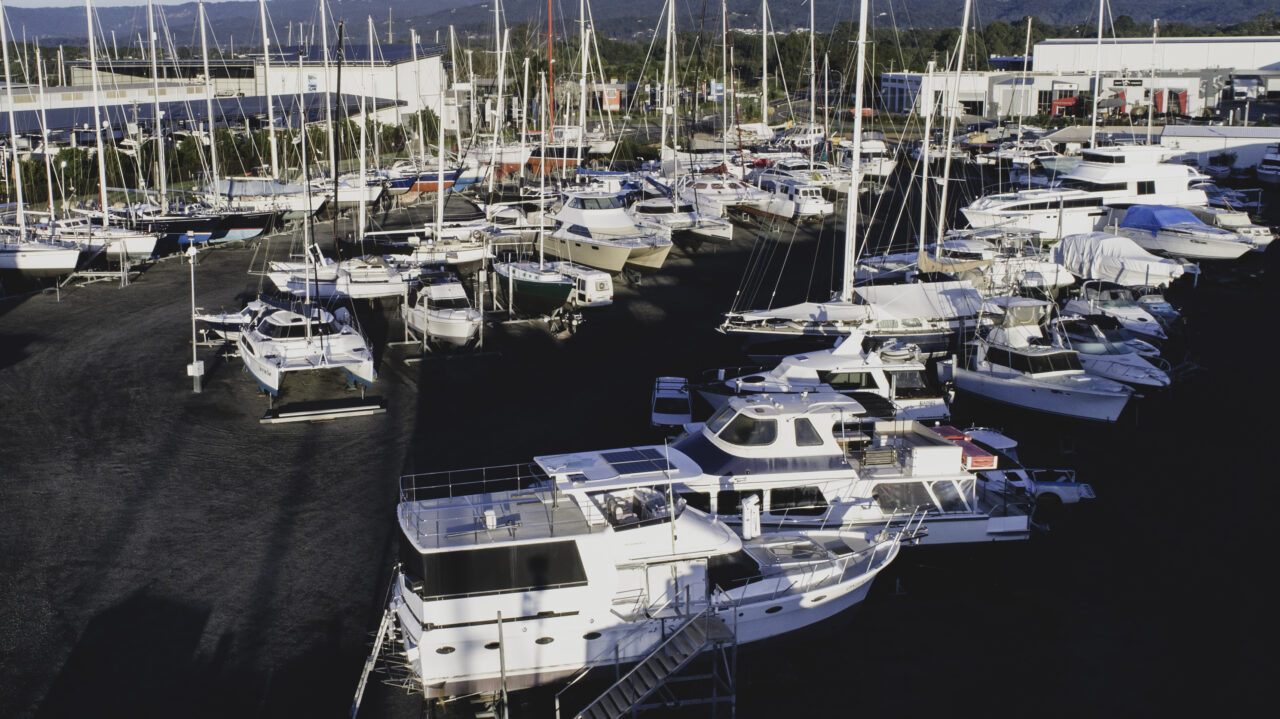 Every boat owner is in, or should be in, "storm prep mode" due to the La Niña weather event.
La Niña is a term that has been in the news a lot in recent months. According to the Australian Bureau of Meteorology (BOM), La Niña is the opposite of El Niño (which means "the little boy" in Spanish, La Niña means "the little girl".)
They are opposite phases of the Southern Oscillation, a temperature variation between the ocean and the atmosphere over the east-central Tropical Pacific. Their frequency is irregular, and El Niño events happen more frequently than La Niña. La Niña events have increased the chance of above average rainfall across much of northern and eastern Australia, and part of New Zealand this summer. According to BOM, La Niña is forecast to persist until early autumn 2022.
The main issues facing boat owners right now
Regardless of the size or make of your boat, we are seeing an increased focus on safety precautions implemented on boats while they're out of the water and undertaking 'yard time'. More vessels are now opting to store 'out-of-water' in a dedicated storage precinct, giving owners peace of mind that their boat is safe and sound out of the water.
Owners can rest assured knowing there is no need to worry about checking the mooring lines or bilge pump which they would do if their boat was moored on a water berth. At The Boat Works for example, we have dry marina storage which provides a safe haven for boats, minimising exposure to the elements and offering around-the-clock security. When you're not regularly using your boat, storing it out of the water can help avoid any danger of damage from adverse weather, damage from storms and debris, and reduce ongoing maintenance caused by immersion in water.
Storm Preparation Checklist
Docking lines: Everybody with a moored boat needs to ensure their docking lines are of adequate size. It's worth your while to consider getting another, even stronger set.
Cleats: Ensure your cleats are properly attached and are of the proper size. If your bow cleats are too small, think about replacing them.
Chafe guards: During a cyclone, the motion of a boat can become quite violent, often the pitching bow of a boat is like a knife on an unprotected rope. Protect your lines from chafing with proper chafe guards or use chains where suitable.
Eliminate drag: Any drag will increase the pull on the moorings, so remove sails, roller furling jib or headsails. Remove mainsails from the boom and any sail covers and pull the halyards through to reduce windage.
Shane Subichin is a Certified Marine Service Manager (CSM), trainer for the Marina Industries Association (MIA) and General Manager at The Boat Works is an impressive boatyard, superyacht facility and marina, located on the Gold Coast.
Check out the February-March issue of Nautilus Marine Magazine for more expert advice and subscribe to Nautilus Marine Magazine here.