Catching up with Maritimo's Tom Barry-Cotter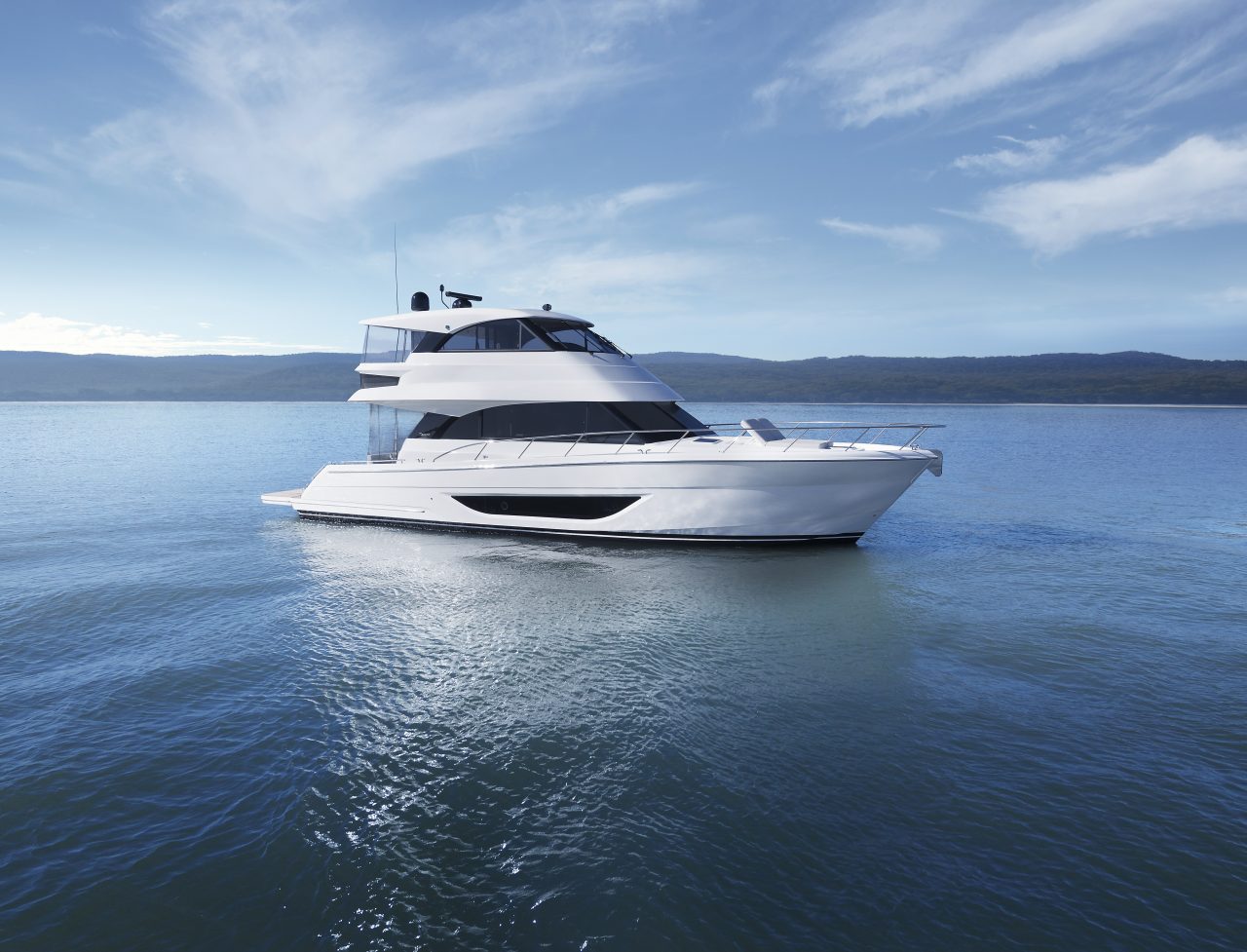 Maritimo's Director of Design, Tom Barry-Cotter talks about his design inspirations and the acclaimed Queensland brand's latest luxury motor yacht, the M55.
What makes Maritimo luxury motor yachts so unique in terms of their design? In essence, we are long-range motor yachts. Everything about the design should keep that in mind. That means large fuel capacity and hull design that can handle all sorts of sea conditions. Then as far as living spaces, it has to be like a home away from home. Everything has to be spacious and comfortable for people who want to spend weeks or months on board. Maritimos are not limited to spending the weekend aboard or running from marina to marina. Our clients often have had a few boats in their time. They are looking to use their boats for adventures.
The M55 is possibly Maritimo's most anticipated model release to date. What are some of its key design features? At its core the M55 embodies what Maritimo is about. It is a long-range cruiser with comfortable living spaces on board and big storage spaces. So that has really resonated with our customer base. One of the key features of the M55 is the flybridge wings that we have integrated into the exterior design. It has the very functional benefit of giving us a lot more space inside. Another key feature would be the adventure deck. We've recognised that's how people use their boats. They spend the majority of their time out the back of the boat, whether you're swimming or doing any sort of diving, snorkelling or fishing. Everything happens down in that region. It's also where you're most protected when you're at anchor. We have just tried to maximise the amount of space down there and underneath the deck itself its got a garage area. That's great storage on those long trips away for dive gear, fishing gear or a tender. So there is somewhere to store all those things you need for your adventures.
Visit www.maritimo.com.au
Read our full interview with Tom Barry-Cotter in the August-September issue of Nautilus Marine Magazine.
You may also be interested in